West of the Rockies
A rebel with a country music cause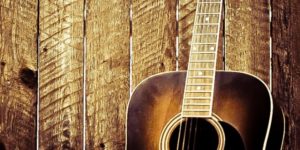 West of the Rockies features Rick Elliot a talented brooding frontman and singer with a grass roots and distinctive Outlaw Country sound. Rick embarks on a personal crusade against the new "Bro-Country" music featured at the much larger and flashier venues in his California ranch town.
Rick is torn between his outlaw country passion and his responsibilities of keeping his ranch afloat while simultaneously dealing with his abusive and alcoholic disapproving father and dysfunctional home-life.  He soon finds himself caught up in a torrid romance with Rose, a beautiful country singer newcomer that is further complicated when Nashville comes knocking and promotes a Country Music contest and stardom.
Rick and Rose's story is about overcoming adversity through determination and courage to follow their dreams.  West of the Rockies promises to be a wild and turbulent ride through this little California town of Temecula set to the backdrop of an authentic Outlaw and California country music scene!