Our Beginning:
Clampdown is where our story begins.
The epic song by The Clash blasting through an open window in the West Point central barracks during a Saturday afternoon while walking disciplinary tours on "The Area".
USMA Class of '86 founding partners Tom Voris and Brian Drinkwine met at West Point over thirty years ago and forged a friendship around a mutual passion for alternative music and movies.  Upon graduation, we each embarked on separate paths filled with life-altering and enriching experiences.
When our beloved friend and classmate Kevin Moore was tragically taken from us without warning, in our shared grief we realized that life is a precious gift and is often too short.  We rekindled our friendship around the passion for music and great films and are forging forward in Kevin's memory.  We also recognize the selfless sacrifices by those in uniform past and present and their families.  In our own small way we hope to honor them.
Area 86 Pictures is dedicated to creating and producing powerful stories that need to be seen and heard!
Our Team
Tom Voris
Founder/Producer/Writer/Music Supervisor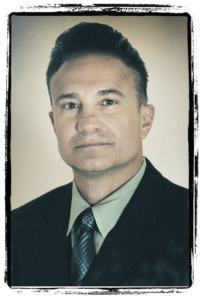 An '86 West Point Graduate that grew up in Southern California.  After serving as an Army infantry officer, Tom returned to California and entered the entertainment industry.  Tom has run his own Record Label, Fun1One Records for over 15 years, and is the founding member of the successful Ska-Punk Band, The Fabulous Rudies.
While living in Los Angeles, Tom dabbled in some acting, mostly commercials but had a lead part in an indie film and a few plays (also played a cop in an Ice Cube video). The Fabulous Rudies would become one of Van's Warped Tour founder, Kevin Lyman's favorite bands, booking the group on the Tour consistently from 2003 to 2008.
Tom's band would share the stage with acts like Pennywise, Bad Religion, Paramore, Pepper, Reel Big Fish, to name a few, on the Warped Tour and beyond. Tom would later move to San Diego where his passion for music and movies would come together when he placed music in a popular Disney show, In A Heartbeat, having his band open for the then Pop Star, Hoku (Don Ho's daughter). He continued to place music in films until his high school, after-school program became the subject of a major motion picture called Music High (released in 2012).
Tom placed 15 songs from bands and musicians he was working with, including his own, and worked in many capacities on that film. Tom continued to work on Independent Movies until he wrote the story and treatment using his Country Music Client, Rick Elliot, as the subject for Area 86's first film, West of Rockies.
Brian and I have a unique connection and a shared passion of music and film.  My background in the entertainment industry meshes well with Brian's and together we have a common vision moving forward with the goal of making compelling movies.
Tom is a producer, writer, and music supervisor for the upcoming Area 86 projects, West of the Rockies, Lock Down, and The Internet Model.
Brian Drinkwine
Co-Founder, Writer, Producer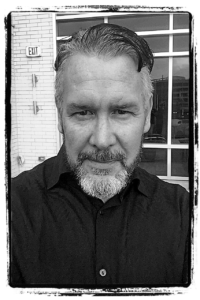 Classmate of Tom, Brian is a former Army hockey player who grew up in upstate New York and then served as an Army infantry officer for 26 years with five combat deployments and multiple command tours. In addition to his successful military career he was recognized for his research in his published work "The Serpent in our Garden: Al-Qa'ida and the Long War", a treatise on radical Salafi Jihad and the spread of extremism.
I see myself as very fortunate to have served my country and honored to do so alongside some amazing men and women who are my heroes.  Along the way I was consistently amazed by their stories as well as the stories of the indigenous people I met and interacted with around the world.
Storytelling transcends generations and cultures.  The power of a good story is that it inspires, moves us by sparking emotions, and can make us think in new ways and make sense of things.  I came to love reading through Salinger's word's in "Catcher in the Rye" and Kerouac's spontaneous prose in "On the Road."  My first love for great film came by the way of Harper Lee's classic "To Kill a Mocking Bird" and the brilliantly acted "Dr. Strangelove."  Throw in the music of the Clash, Ramones and Nirvana and mix in the hundreds of very personal stories shared with me by Soldiers, tribal elders and people I have met and broken bread with around the world and you have my source of inspiration.
Tom and I have a shared vision and my background and experiences in both the military, business and the clean and sustainable energy space compliments his in the entertainment industry.  We are building a community of creative writers, cutting-edge filmmakers and investors to bring together experience with execution in order to make films about compelling stories that you want to watch.
Brian is a producer on West of the Rockies, and producer and writer for the upcoming Area 86 projects Lock Down, and The Internet Model.